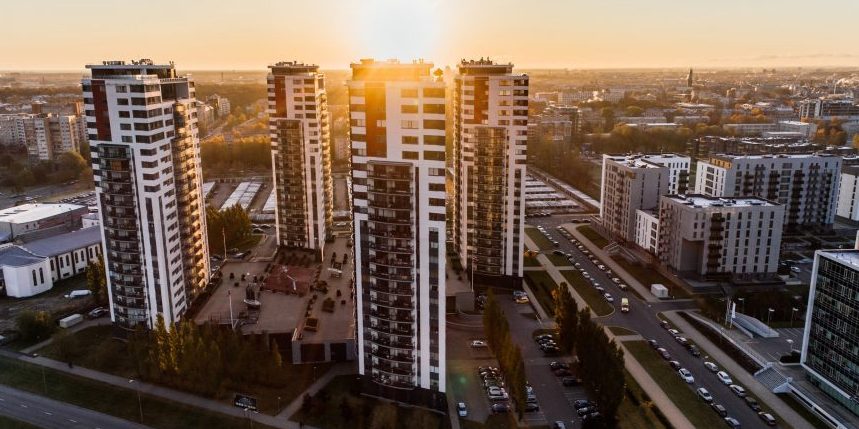 "My wife is officially is quitting her job at the end of this year. Thanks for helping us be able to do that. One of her friends had to go back to work 10-weeks after having their second kid because they need her income to pay the mortgage. It makes me cringe just thinking about that."  –Hui Deal Pipeline Club Member
The typical SimplePassiveCashflow tribe member asks a lot of questions.. Why do I have to work 40 years at my JOB? Why do the wealthy always get ahead? Why do I stay up late at night reading Quora?
I know I was beating the drum of the Turnkey rental a few years ago but I am admittedly a work in progress and this is my journey.
Sign up for the mailing list and join the free web course "Journey to Simple Passive Cashflow."
[activecampaign form=1]
Preview of what is to come in my jump start to cashflow guide that encompasses all the lessons in the past few years…
Week #1 – Introduction to the "Journey to Simple Passive Cashflow"
Week #2 – Seeing the Matrix – You will know why the middle class is shrinking and what you can do to continue your same standard of living
Week #3 – About Me – Learn about my background and why I have the formula for high paid working professionals to escape the rat race
Week #4 – Real Estate Investing from a 30,000 foot view part 1 – You will understand real estate investing and all the options. We will cut through the noise and identify what are the best options for the high paid professional
Week #5 –  Real Estate Investing from a 30,000 foot view Part 2 – Continuation with the addition of downloadable tools
Week #6 – A free special gift
Week #7 – Fundamentals – You will get to know the basics of what every investor needs to know without reading a gazillion books or going through hours of boring podcasts
Week #8 – In-Field Experience – A guide to effectively network and build your investor circle
Week #9 – 2018 Trends – The Fundamentals don't change but the market climate changes so here is the latest market report and things to be on the lookout for
Week #10 – Buying a Rental Property Part 1: Acquisition – Start shopping for deals and refine your criteria to be able to spot out your next addition to your growing portfolio
Week #11 – Buying a Rental Property Part 2: Lending – You can't buy anything and use leverage effectively if you don't know the basics of using the bank to your advantage.
Week #12 – Buying a Rental Property Part 3: Operation – Congratulations you are a rental property owner but that's only half the battle. Now we focus on managing the manager so we can optimize our returns.
Week #13 – Buying a Rental Property Part 4: Mentorship/Networking – You net worth is your network. Don't be that guy who repels help and good ideas and the last person to hear of the latest trends or work with bad vendors.
Week #14 – Half-Way Point! – Build your portfolio with the end in mind and with a holistic approach
Week #15 – Syndications + Apartments Part 1 – Understand why most sophisticated investors scale up to larger investments
Week #16 – Syndications + Apartments Part 2 – Find out how you can get access to deals once only accessible to the wealthy within the country club
Week #17 – Investor Mindset – Once you get started you realize that the possibilities are endless (I know it sounds cheesy but some people sign the front of the checks and some people sign the back)
Week #18 – Productivity – Following up mindset the limiting factor might be the fact that you suck at getting things done. Here are some of the best tips to increasing your output and having more time to do what you want to do.
Week #19 – Taxes – You will learn what you will need to know to prevent legal chrn from a lawyer who does not know what they are doing
Week #20 – HELOCS/Refinancing – A great way to find lazy money to put to cashflowing rental real estate
Week #21 – 1031 Exchanges – Don't be fooled but this talked about tax strategy. It is often not what cutting edge investors use.
Week #22 – QRPs – Got funds locked up in retirement funds? Lets free that lazy equity!
Week #23 – Life Insurance Banking – Its called life insurance but its use by the wealthy to bank from yourself and avoid taxes.
Week #24 – Other Financial Hacks – Other secrets I pick up by hanging out with wealthy people
Week #25 – Covering your assets – You will learn some ways to build legal protections around your financial empire
Week #26 – Conclusion – Pulling together the basic and advanced topics for you
This is the stuff you don't hear talked about from co-workers!
Most so-called financial planners don't even have a clue – although they are probably a nice guy.
These are the secrets of the uber-wealthy and specific mentorship groups that I have spent over $40,000 to learn over the past few years.
All too often I see hard-working people with good jobs struggling to get by.
These are the same people who are forced to take stressful promotions at work, commuting in the car for a couple hours a day (hopefully listening to the SimplePassiveCashflow.com podcast), going home to the home they think they own but in reality, they are just a slave to the mortgage company.
These "good citizens" are victims of an engineered system to keep then investing in 401Ks, mutual funds, and stocks.
This financial system is setup where the insiders are stealing the majority of your returns (and you take all the risk – to learn more about this go to SimplePassiveCashflow.com/FP).
After over 2,000 calls (Now available to Hui Deal Pipeline Club members) between 2016-2018, I have found that most people Major in the minor things…
For example if you are trying to clear space in you iPhone. #FirstWorldProblem
You are wasting your time with this…
When you should be spending time on this…
And don't get me started with mentorship. Most people are worried about how much the shovel costs when they are trying to dig a hole.
I am trying to lead folks out of financial entrapent! Lets get out of the rat race together!
Welcome to the website and join the club!
****UPDATED 7/2018 w/ Quick Start List!!!****
Welcome if you are new! And welcome back… here is what I have been working on…
1 ) Just closed my second syndication in my own name. If you want access to these opportunities they are only available to folks with a pre-existing relationship. So sign up for my Hui Deal Pipeline Club and setup a time to chat.
Hui Deal Pipe Club acquisition stats (Estate-2016)- Acquired over $90M dollars of total real estate and $8 million dollars of funds raised.
2) Working with my coaching clients and Starting group coaching. Honored to be part of this paid Mastermind. Email if interested.
3) Moved to Hawaii! Waiting for the right deal to come along in this sellers' market and ponder life.
4) I stopped looking for deals… I only hunt the hunters to partner with if the deal makes sense. Not to sound high and mighty but after doing this podcast thing for a few years I have reached "critical mass" for social capital and deals are now coming my way. There are about twenty deals I get from brokers in my email everyday and a few syndication deals that are pitched to me every month.
5) I'm just trying to find happiness. Read along on my personal newsletter by signing up here.
Goal: Turn "C" and "B" class properties, 60-300 units (stabilized with value-add opportunity) with at least 75% LTV/25 year amortization. We plan to hold 3-6 years and sell when we have doubled our investors' money. Utilize Non-Recourse debt for extra security.
Buying Criteria:
Seeking MFH at least 60 – 250 units.
1. Value-add component: typically 85-90% occupancy for non-recourse loan & discount based on condition or motivated seller
2. Price: $1,500,000 – $9,000,000, per unit cost under $55K.
3. Location: secondary and tertiary markets across
4. Class: D/C/B Property in a B/A neighborhood
Current holdings as of co-owner of MFPE Investments LLC (1400+ units in OK, LA, IA, TX, and WA)
"I read a book called, "The Millionaire Next Door" and it explained why my pain points were motivating for me, and how I channeled that  frustration into something productive…the desire to make my family proud and 'come up' in life and pull my family into a better socioeconomic situation, and to 'have what others have but i never could' but somewhere along the way, I learned quickly that the 'having of stuff' is not what brings happiness so I dont pursue the shiniest of immaterial things… just the MED…. minimum effective dose of what I truly want which is surround myself with a few quality people and necessary things to subsist on than a bunch of trendy new things and fads that will fall off eventually" .  –Hui Deal Pipeline Club Member
Networking with other Buy-Hold investors I discovered 2 things:
1) Passive investors are hard to spot out among the typically 'active' RE crowd that are majority at most local REIA meetings. Trading best practices was very difficult and I got lost in the fix and flipper group think mentally too.
Always consider the source of your advise.. I think we can all agree that going to your mom/dad for financial advice may or may not be the best place to go.. Sure they may be retired but consider the path the took to get there with different circumstances.. In 2015, I started to realize that going to my local Real Estate investing group was probably not the best place for me to go.. I started to pay a lot more to get into more qualified groups and conferences and I found that mostly everyone were real investors and not just Wantrepreneurs.. I got even more focused and as an engineer still working the day job I sought out groups with other investors who were primarily working professionals (doctors, lawyers, accountants, engineers).. A lot of these people were a little older than me which helped me find my highest and best use as an investor but gave me a high-level view of how to put together a holistic life plan.. An example of this happened the other day when I asked my guy at the Mercedes dealership what other people do with their leases do at the expiration of their contract.. Notice I would not ask that at the Honda dealership because people there don't lease their cars.. By the way I don't know why you would want to buy a card…. I did the math.. The takeaway is find people who are similar to your pedigree in terms of time/money/knowledge/network and use those as role models.. Grant Cardone has a saying "who's got my money" which I think is misinterpreted as a war cry to get out there and make money.. I take it as a subtle hint to find those who have what you want and they "type" of money (active or passive).
2) Passive investing is often boring since this is not a get rich quick method of building wealth and uneventful (if things are going well there aren't too many cool stories).
This podcast and blog are meant to distill content just to the golden nuggets for the passive Real Estate Investor.  I plan to go beyond the newbie tips that clutter the internet and cocktail parties because lets' face it, as a passive investor your time should be spent on things that you love to do and those who are important to you (not trolling real estate internet forums or making makeshift plumbing repairs on your property).
As I get more experienced, I recognize that there are a lot quicker ways to make a lot of money in Real Estate such as apartment investing, flipping high-end properties, or development but for the time being I have a full-time job that is alright and until that changes this is the path that I have zeroed in on. So if you are like me, join me on this train and if you don't like your job and want to quit you can get on board too we will wake you up when it's your time to escape the rat-race.
Real Estate has empowered me financially I wanted to give back to the investor community.
"Overwhelmed by the amount of stuff is on SimplePassiveCashflow.com? Don't know where the heck to start? Text the word "simple" to 314-665-1767  for the curated course to get you up to speed on the past two years of content."
My Motivation For Creating this Site:
1) Begin with the end in mind and decide now what you want your obituary to read. We are only here on this earth for a finite period. I like this picture
because this is what will probably be on the welcome table at my funeral. I hope you can make it! Rich Cohen wrote that there are four rungs of being remembered after death: "newly dead; dead but remembered; dead and all those who knew you dead; dead and all those who knew those who knew you dead." In terms of YOU…All that matters is what happens when you're alive. Your legacy will offer you no pleasure after you've passed so live how you dream but know that there are some unconventional paths that you have to take (like buying cashflowing rentals not in your home state). And for myself…fame will do you no favors for me once I die but at least people can use SimplePassiveCashflow.com to get out of the rat race. And if that does not get your going listen to the wisdom of Frank Ostaseski.
2) Create a repository of information where my unborn children or others can reference with some context into what I was thinking. Similar to Seattle Seahawk, Marshawn Lynch's "Beast-Mode", I have tried to live my life in "Legacy-Mode". And I really want to have a real book!
Why a Podcast?
I jumped on the podcast ban-wagon in 2007 while I was working on the road when I did not have a friend near me. It got me into Crossfit in 2008, Paleo in 2009, Real estate investing in 2010, intermittent fasting in 2013, internet marketing in 2015, and led to meeting and creating friendships with a lot of you because we are aligned on the same wavelength. Yes… The phrase "we met on the internet" is totally acceptable! Obviously, a few of these interests have come and gone but in the macro sense, podcasts have instilled a lifelong interest and ability to learn.
Vinney Chopra calls it Automobile University.
When you ask a kindergartner how do you make money? Why don't they say "invest in cashflowing real estate?" Because their parents don't have a clue!
3) While I am alive I want to teach/empower others to fish for themselves. In real estate, we use leverage and by teaching others, I am leveraging other people to achieve their financial goals in hopes that they will pay it forward. I poke fun at MLMs a lot but I would like to create a pyramid scheme of philanthropy.
What is the change that you want to make in the world even if its a 1% move in the needle?  Financial education – people have such struggle so much to make ends meet.
I was baptized on Easter 2016 and searched for a way to give back.  I want to help others but I struggle with giving money away because I know I can grow my money much faster and I am much more frugal than any philanthropic organization. Bill Gates gave back only after he amassed a fortune. Tithing as you go along has a smaller cumulative impact. My end game is to give away my wealth to rightful causes via a Charitable Remainder Trust.
4) I hope my blog/podcast will help families realize the powerful wealth-building effects of real estate so they can spend their time on more important, instead of working long hours and worrying about their financial troubles. There are a lot of successful families with good jobs (teachers/engineers/programmers/finance) yet they struggle to make ends meet financially. It is their kiddos who ultimately get the short end of the stick. (Cool graphs on this subject) Being a Latch-Key Child growing up, both my parents had to work and I was left home alone after school to fiddle with my thumbs.
With Real Estate you are able to grow your wealth exponentially faster than the conventional 401K's and stock investing, therefore you are able to escape the dogma of working 50+ hour weeks at a job that is unfulfilling. And if you are one of the lucky ones who happen to do what you enjoy… well good for you 😛
Money is not everything but it is important because it gives you the freedom to live life on your terms. And we are being misled by the Wall Street institutions and prevailing dogma. Don't listen to your financial advisor who gets paid based on commissions.
As a great time in history to be alive with general peace and technological convinced, I see a silent war being waged upon the shrinking Middle Class. This is the Civil Rights movement of my time. In a way, people are having a Stockholm Syndrome with Wall Street profiteers being the captors. Let's work together to redirect money from the Wall-Street casinos and corrupt financial institutions…To help the endangered 'Middle Class' savers find safer, more profitable investments in Main Street opportunities benefiting local communities.
"I wanted to say thank you to all of the Simple Passive Cashflow listeners. The content has been all over the place from Turnkey Rentals to Turkey Rentals and now to syndications and private placements. The feedback from some of you is that it has been a bit of a roller coaster or "Korean Drama" to follow the websites content. To memorialize the past and de-cuttler the past two years of content I have created a FREE web course to get you up to speed by texting the word "simple" to 314-665-1767."
Why this podcast/website/syndicating deals is the perfect storm:
Self-awareness is truly the most important aspect of being an investor/entrepreneur. My job being a syndicator is to find opportunities and lead other investors like you to them and using my podcast and experience makes this a logical step for me. I always encourage folks to find out what their competitive advantages and disadvantages are. I can usually help point people in the right direction in a 15-minute free chat –
Click here to schedule.
By doing the podcast I found that there was a lot of things and people that I did not know. As Robert Half says, "When one teaches, two learn."
What are my downfalls?
Being an engineer and introvert communicating was something I was never good at. However, I think I get it after hearing these "straight from the 1990's salesmen." I don't like to waste people's time, no tricks, no games, the deals should sell themselves.
What is my competitive advantage?
1) I don't have kids. After learning about hundreds of listens situations via free calls I hear that this sorta complicates things… 😛
2) I am an ISTJ (introversion, sensing, thinking, judgment abbreviation used in the publications of the Myers–Briggs Type Indicator). I don't really know what the last three manifest in my life but I am a recovering introvert – a side hobby is this group I started to help others get out of their shell. I believe an introvert has nothing to do if you like people or if you are loud and annoying. Your affinity is determined where you derive your energy. Going to the day job and working with you know "others" was really tiring for me. The weirdest thing is that when I talk to others over the phone or in-person I get so excited and sometimes a little too passionate. That's how I knew I was on to something. I'll say it many times but what really fires me up is redirecting money from the Wall-Street casinos and corrupt financial institutions…To help the endangered 'Middle Class' savers find safer, more profitable investments in Main Street opportunities benefiting local communities. And it would be awesome to help out people in Hawaii where I now live where so many struggles with finances. I'm not looking to change the world just a portion of it.
3) I do recognize that there are seasons in life and right now I am accelerating my syndication business along with my own investments via my Hui Deal Pipeline Club. Sign up
here
.
Right now my goal is to get to $10-15k per month of passive cashflow as fast as I can. Once I get there, I plan to put things into cruise control. Sophisticated investors call this going from the "growth stage" to hitting "critical mass". At that point, I will continue to help others get where they want to be via my syndication business which creates good options for passive investors with so little time on their hands. I trust that at this point deals and opportunities will fall into my lap and the Hui.
4) Some people say they work smart. Bust guess what? I work smart and work hard (2-4 hours every day after I get home from the day job). Right now I am working at a pretty unsustainable pace but I am motivated by being so close to activating cruise control.
5) I don't think binary. I see the world as shades of grey and zero-sum trade-offs when win-win deals can't be made. I am able to evaluate deals analytically and make holistic decisions. I seem like a machine sometimes but don't act like one 😉 Robert Kiyosaki says "there are always three sides to a coin."
6) Integrity – Through these podcast interviews, I had the idea beat into my head not to chase money. I did it in my W2 career in construction management trading money for a poor quality of life working in something I did not like with people who were jerks. Being a younger investor, I realized that was going to hit "zero-gravity" or financial freedom well before my 40s. And then what the heck would I do??? I plan on doing this for a while… at least a few market cycles. I always wanted to act with my investors best interests in mind. The last thing I want to do is not act ethically and have someone put a hit on me as I check my mail at my PO Box.
"I started the Hui Deal Pipeline Club because I want to see each of you get to your goals financially so you can focus on what is really important to you. There are other fundraisers out there that will train their investors down to 10-15% IRRs on crappy deals and do "deals to do deals" or to pick up acquisition fees. Between investing alongside you folks and wanted to grow my track record the right way with the best product I know you guys will keep coming back and bring your friends."
"Are you absolutely bored at social gatherings because everyone is super passionate about their JOB and too shameful to get naked and talk about their finances? Been drinking the SimplePassiveCashflow Latte (got your own coffee parcel) and feeling a little lonely? Re-engage your friends having them text the word "simple" to 314-665-1767 to begin the Free web course "The Journey to Simple Passive Cashflow" so they can get back up to speed with financial independence and investing. Remember if you don't tell them now about it who are you going to have mid-day lunches with when everyone else is still at the day-job."
If you are new to the site here are the recommended posts to read if you had a couple hours:
The Basics
TurnKey Rentals
About Me
Best Podcasts:

I would recommend using the Command-F button and seaching in this spreadsheet to find what you like: Master Spreadsheet of Every Simplepassivecashflow Podcast Link
MOSTLY PLEASE SHOW YOUR ALOHA WITH AN ITUNES REVIEW!!!

Subscribe to the Podcasts: itunes – GooglePlay – Stitcher
And new Youtube Channel!
Please do me a favour and share with your friends. Because you can change someone's life.
"I started the Hui Deal Pipeline Club because I want to see each of you get to your goals financially so you can focus on what is really important to you. There are other fundraisers out there that will train their investors down to 10-15% IRRs on crappy deals and do "deals to do deals" or to pick up acquisition fees. Between investing alongside you folks and wanted to grow my track record the right way with the best product I know you guys will keep coming back and bring your friends.

SimplePassiveCashflow.com is for working professionals who are looking for diversification and better returns outside of traditional investments such as mutual funds and stocks. The Hui Deal Pipeline Club is a free investor club where I filter investments and underwrite the numbers and partners myself. Unlike other investor lists and groups, my investors have personal access to me and know that I personally have skin in the game investing alongside with my investors.

Let's work together to redirect money from the Wall-Street casinos and corrupt financial institutions…To help the endangered 'Middle Class' savers find safer, more profitable investments in Main Street opportunities benefiting local communities."